Tenant Finder Services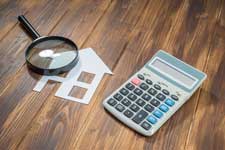 Don't want a full service property manager but want to find a great tenant? Let us do the legwork!
Why Choose Us:
We have built a reputation based on a combination of our professionalism, local industry knowledge and the high standard we maintain of the rental homes we offer for rent. We would be proud to find a tenant for your quality, well-maintained Bellingham rental property.
What You Get:
Market Analysis: Once your property is initially evaluated and approved by our Broker(s), Westview Real Estate will assess your property to determine the fair market rent while keeping in mind your financial objectives. We may also advise you to make certain improvements prior to leasing, to ensure you get the most bang for your buck.
Advertising Your Property: Your property will initially be listed on our website, and within 24 hours, that listing will be syndicated to Trulia, Zillow, HotPads, AOL, Apartment Guide, Lovely, Rent.com, Rentals.com, RentalHouses.com and ApartmentList. We also will post frequently on Craigslist, and a "For Rent" banner may be placed on the property.
Showing Your Property: All calls come to us. Depending on the circumstances and prior agreements with you, either the property will be shown by appointment or a key may be checked out to prospective tenants with valid photo ID.
Tenant Screening: All applicants are thoroughly screened to ensure you only get the very best residents in your investment property. During our application process, we obtain current Credit, Eviction and Criminal Background Reports. We do not rent to registered sex offenders, felons or applicants with prior evictions. Previous landlord references, income and identification will be verified. The cost of the application is passed directly onto the applicant. Westview complies with Fair Housing Laws.
Lease Preparation: Westview will initiate the Lease Agreement and add addendums to your specific requests. Documents are forwarded to the Owner who serves as the landlord moving forward.
Reliability: Locally owned and operated since 2009, you can count on Westview Real Estate to get the job done.
Fees: $399 flat fee per lease executed.