Bellingham Property Management
Let Us Manage Your Rental Property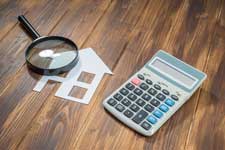 With over 30 years' combined property management experience amongst our team, we're an excellent choice as your next property managers. Offering a full range of property management services tailored to you as an investor, homeowner or landlord, we have an extensive portfolio of over 400 rental units in the Bellingham area. Choose us to protect, maintain and manage your investment today.
The Benefits of using Westview Real Estate
No hassle management
Monthly owner statements & financial reports
Online Owner Portal Access
Industry leading marketing tools
24/7 maintenance request handling
Prompt Response to Tenant Requests
Low vacancy rate
Low time on market
Industry specific local knowledge
What we do as your property manager:
Fill vacancies
Tenant screening
Lease contract & enforcement
Rent collection
Evictions
Handle complaints & tenant concerns
Maintenance & repairs
Annual inspections & compliance
Accounting financial reports
Turnover inspections
Deposit refunds
Tenant finder service
Inquire About Our Services
Advertising

When a unit is for rent, it will be listed our website. Within 24 hours, that listing will be syndicated to many websites, including Craigslist, Trulia, Zillow, HotPads, AOL, Apartment Guide, Lovely, Rent.com, Rentals.com, RentalHouses.com and ApartmentList. A professional "For Rent" sign may be placed on the property, Your property will then be shown by appointment to prospective applicants.

Tenant Screening

All applicants are thoroughly screened to ensure you only get the very best residents in your investment property. During our application process, we obtain current Credit, Eviction and Criminal Background Reports. We do not rent to registered sex offenders, felons or applicants with prior evictions. Previous landlord references, income and identification will be verified. The cost of the application is passed directly onto the applicant. Westview complies with Fair Housing Laws.

Lease Contract & Enforcement

Westview already has an exhaustive lease agreement that includes policies we've developed throughout our years of experience. We will execute the lease agreement, complete the move-in inspection and, if you choose, add specific addenda to cover your requests. We handle all tenant contact and enforce lease policies, including noncompliance and collection of all late fees and/or associated fines.

Rent Collection

Rent is late on the 2nd, though our leases have a built-in grace period through the 5th. We don't get paid unless you get paid, so it is in everyone's best interest to collect quickly. Westview retains all late fees, as well as fines associated with preparation and posting of Notices to Pay or Comply.

Evictions

Although evictions are rare, the following guidelines are in place: Tenants that fail to pay by the due date are served with a late fee and a late notice. If the Tenant fails to pay (typically, by the 10th, though we do exercise some judicial discretion on a case-by-case basis), a 3 Day Notice to Vacate will be served. A hearing will be scheduled with our attorney if they have not remedied the rent balance after the third day.

Maintenance & Repairs

Westview will take the request and arrange for the repairs by insured, qualified vendors. Typically, we do not contact you unless repairs are expected to cost over a dollar amount you've set in the management agreement. In the event of necessary, emergency repairs, Westview will move forward without hesitation in order to maintain the tenants' safety and/or legal integrity of the property. We respond to after-hours calls so you don't have to.

Annual Inspections & Compliance

At your discretion, we will handle scheduling of annual fire and sprinkler inspections, and ensure that elevators receive their operating certificates. We'll also handle coordination of repairs or maintenance in response to any discrepancies reported as a result of any inspections.

Accounting

At your discretion, we will receive and pay (from the rents we collect) all bills associated with the property, including mortgages, insurance and utilities.

Monthly Statements

Your check (or direct deposit) and owner's statement will be sent within 5 days of the 20th of each month. Additional financial documents are available at your request, as well as copies of any invoices paid on your behalf.

Lease Renewals & Pre-leasing

Every spring, we send out a renewal option to eligible current tenants. By mid-April, we know what units will be available for rent for the entire year! That means we get a very early start on pre-leasing, as well as turnover coordination. Our turnover schedules are finalized before the summer begins, which ensures quick—but always thorough—turnovers (which saves you money!). Most of the time, we have each property fully pre-leased by the end of May.

Turnover Inspections & Deposit Refunds

Westview will conduct the final walk through and coordinate necessary cleaning and repairs in preparation for the next tenant. Then, we will reimburse the Tenant their portion of the security deposit minus damages and cleaning charges.

Management Fee

The management fee is collected as a percentage of rent that we will negotiate prior to entering into the Management Agreement. Typically the fee is between 5-9%. We don't get paid unless you get paid. It's in our best interest to rent your property as soon as possible to qualified tenants.

Tenant Finder Service

Don't want a full service property manager but want a great tenant? Let Westview handle the advertising, showings and tenant screening for you!
Bellingham is the largest city in and the county seat of Whatcom County in the U.S. state of Washington. It is the thirteenth-largest city in the state, with 85,146 residents in 2015 as estimated by the US Census, or sixth-largest by metropolitan area after Seattle-Tacoma, Spokane, the northern side of the Portland metropolitan area, the Tri-Cities, and Yakima. The boundaries of the city encompass the former towns of Fairhaven, Whatcom, Sehome, and Bellingham.
Bellingham is the northernmost city in the contiguous United States with a population of more than 50,000 residents. It is acclaimed for its easy access to outdoor opportunities in the San Juan Islands and North Cascades as well as proximity to the cities of Vancouver and Seattle. It is also famous for the large quantities of Canadian tourists and shoppers who visit daily to take advantage of relatively cheap gasoline, airfare and other products. Source From Wikipedia